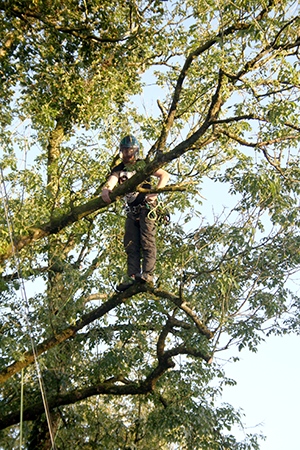 If you have a beautiful big tree that grows well, chances are you will eventually need our tree pruning services preformed by a qualified Tree surgeon.  Tree Pruning (somecalled Tree Lopping) can temporarily reduce the height of your tree, encouraging it to grow, and remove dead wood, allowing it to focus on new growth.
Some trees will become dangerous over time due to pests, strong winds, storms etc and our Tree surgeons are able to remove them or make them safer for you and your family.
Most tree lopping is required for trees that are quite large, and Tree to Tree (Tree surgeons) have the tools to do the job safely. We use only uses the most up-to-date equipment and techniques to ensure we always maintain our highest standards of service. All removal and trimming projects are performed by our Tree surgeons in a safe and controlled manner to ensure minimal impact on your property and the surrounding area.